Northern Pool & Spa offers the latest in pool and spa products to keep you pool looking beautiful all season long. Please visit either of our store locations to discover the variety of pool products and spa products that Northern Pool & Spa provides.
In-Store Services:
Pool Water Testing
Spa Water Testing
Water Analysis
Spa / Hot Tub Showroom
Pool & Spa Products:
Water Test Strips & Kits
Cleaning Accessories
Automated Pool Cleaners
Automatic Chemical Feeders
Replacement Filters
Replacement Heaters
Pool & Spa Chemicals:
Algaecides
Sanitizers
Stabilized Chlorine
Bromine
Shocking Compound
Oxidizers
Filter Aids
Pool Salt
Alkalinity Increaser
Calcium Hardness Increaser
pH Increaser
pH Decreaser
Stabilizer
Water Clarifier
Anti-Foam
Metal Remover

Our Pool & Spa Store Location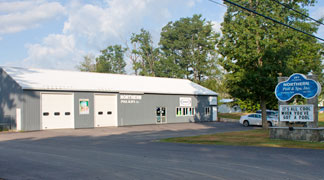 Maine Pool & Spa Store
291 Harold L Dow Highway
Eliot, ME 03903
Phone: 207-439-6800
Fax: 207-439-4443
Map & Directions:
Driving Directions:
From the Portsmouth traffic circle, take I 95 north to Exit 3. Take Route 236 North and our store will be 2 1/2 miles up on the left.